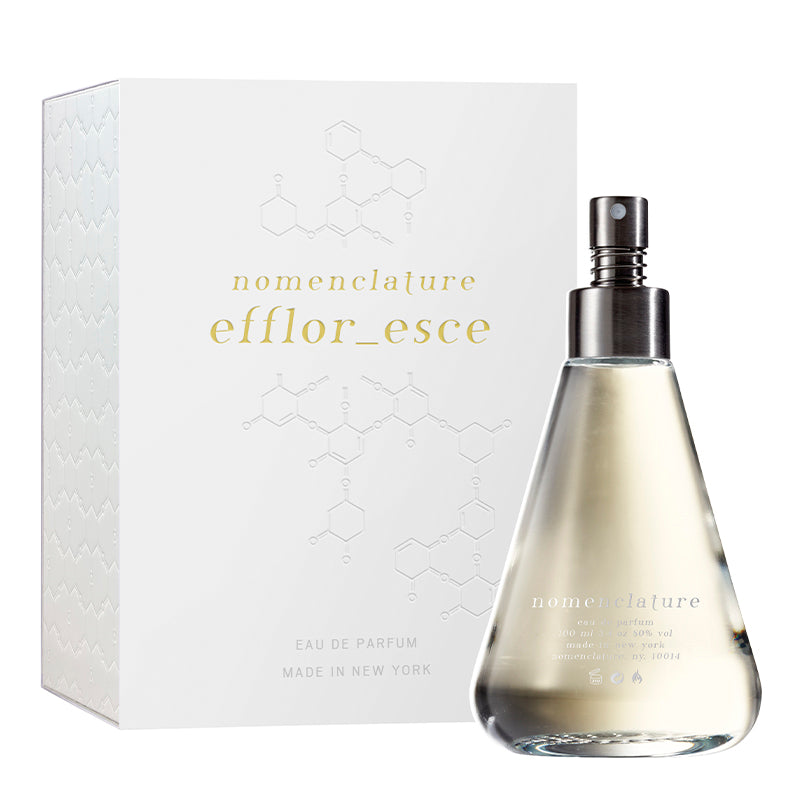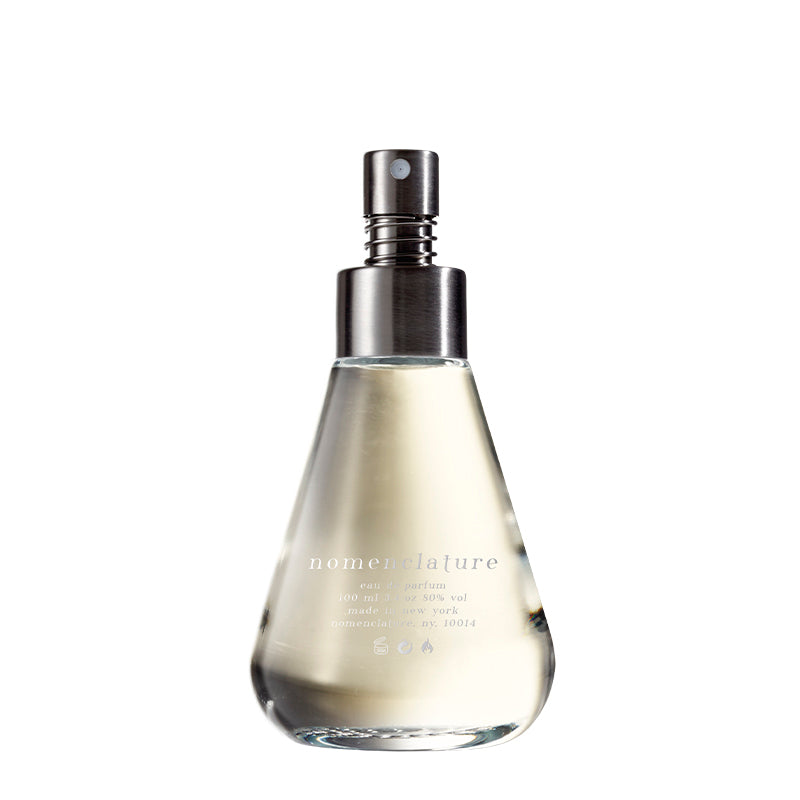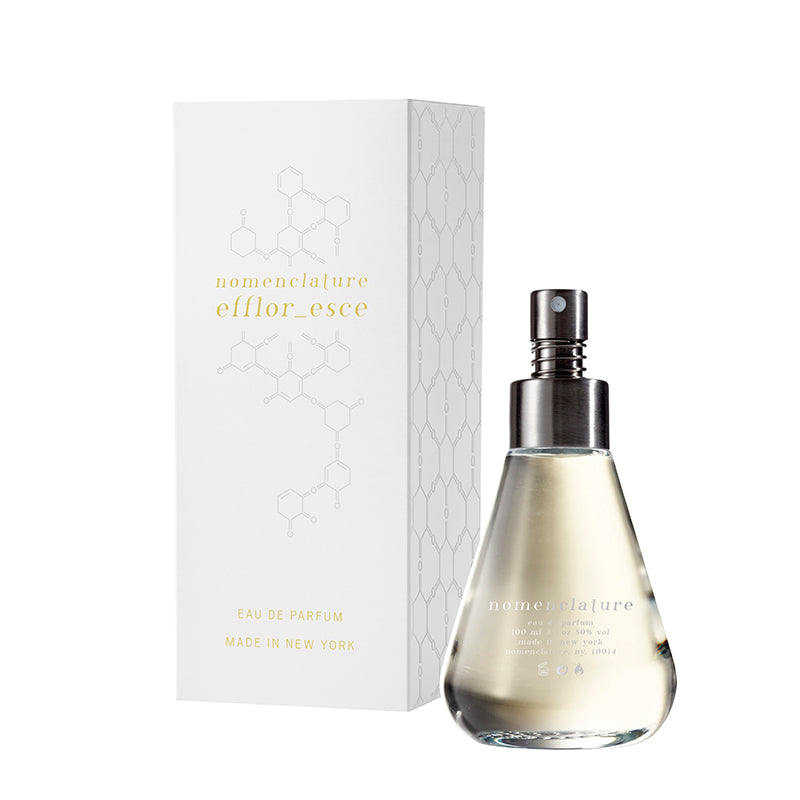 Efflor_esce - Eau de Parfum
---
Sale price

$ 185.00
Regular price
(/)
Paradisone®
Ever since it infused Edmond Roudnitska's groundbreaking Eau Sauvage with its citrus-tinged, floral airiness, Hedione®, an analogue of a compound naturally present in jasmine, has been one of the most widely-used materials in perfumery. Paradisone®, a captive molecule patented in 1996 by Firmenich, is its purest, most precious and most powerful expression.
The scent: The flower of angels
Paradisone® is "the angelic aroma of one million flowers… a storm of delicacy and diffusion," in the poetic words of the perfumer Arcadi Boix-Camps.
In the astonishingly radiant efflor_esce, Frank Voelkl blows its heavenly breeze over an edenic Sicilian orchard. Touched by the luminous soul of jasmine, the fruit, leaves, twigs and blossoms of the orange tree unfurl their heady, sun-gorged scents. Bergamot adds its peppery sparkle; osmanthus, the yielding velvet of its apricot and suede flesh; tuberose, its narcotic sillage. This is nature, but better: Paradise found.
OLFACTIVE NOTES
Paradisone®, neroli, bergamot, tuberose, bitter orange, osmanthus
ADDITIONAL INFO
Created: 2015
Perfumer: Frank Voelkl
Unisex
ABOUT NOMENCLATURE
You may not know their names, but you've smelled them. In fact, you probably smell of them right now. Without them, your fragrance simply wouldn't exist.
While natural essences bask in the limelight, synthetics are the clandestine infiltrators that spark off fragrant revolutions. It was the discovery of coumarin that yielded the first modern perfume, Fougère Royale, in 1881. Aldehydes lent their abstract sheen to Chanel N°5. Ethyl-vanillin enhanced Shalimar's plush cleavage. Hedione® breathed its radiance into Eau Sauvage. And no contemporary scent could do without synthetic musk or the ubiquitous Iso E Super.
Whether they imitate nature, tease out its innermost secrets or veer off into botanically impossible smells, synthetics are the true building blocks of perfumery. Elegant solutions discovered by scientists, wafting from labs onto skin and into your nose.
Nomenclature celebrates design in perfume chemistry by showcasing today's most inspiring, exclusive molecules—so exclusive that some, known as "captives," are zealously guarded by fragrance companies.
Through a series of sheer and streamlined compositions, Nomenclature explores their complex facets and their potential for protagonism. Demonstrating that these man-made hybrids of poetry and science have a beauty all their own. The beauty of modernity.
Efflor_esce - Eau de Parfum
Sale price

$ 185.00
Regular price
Choose options