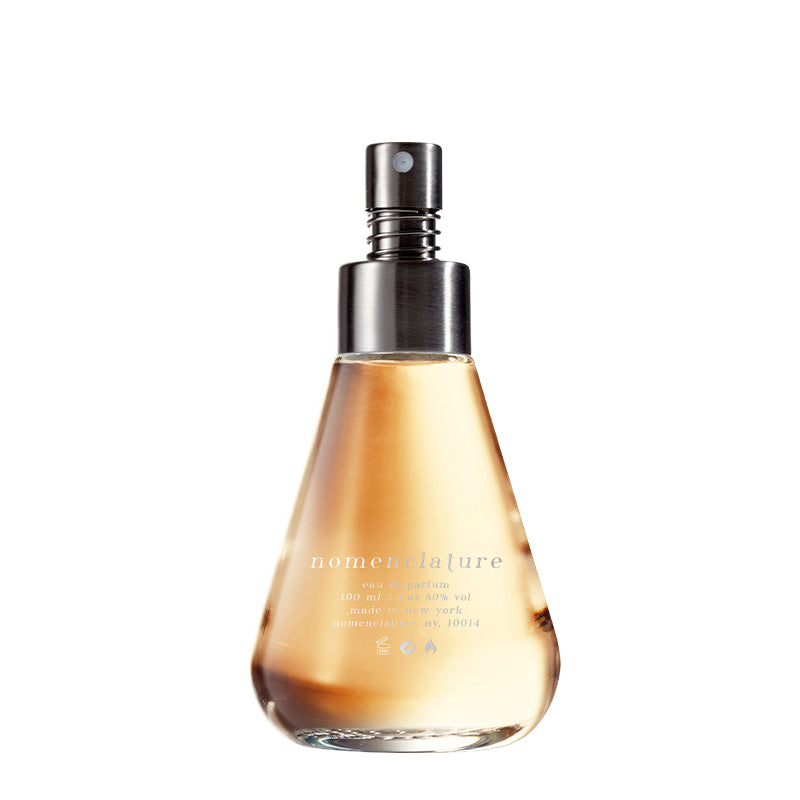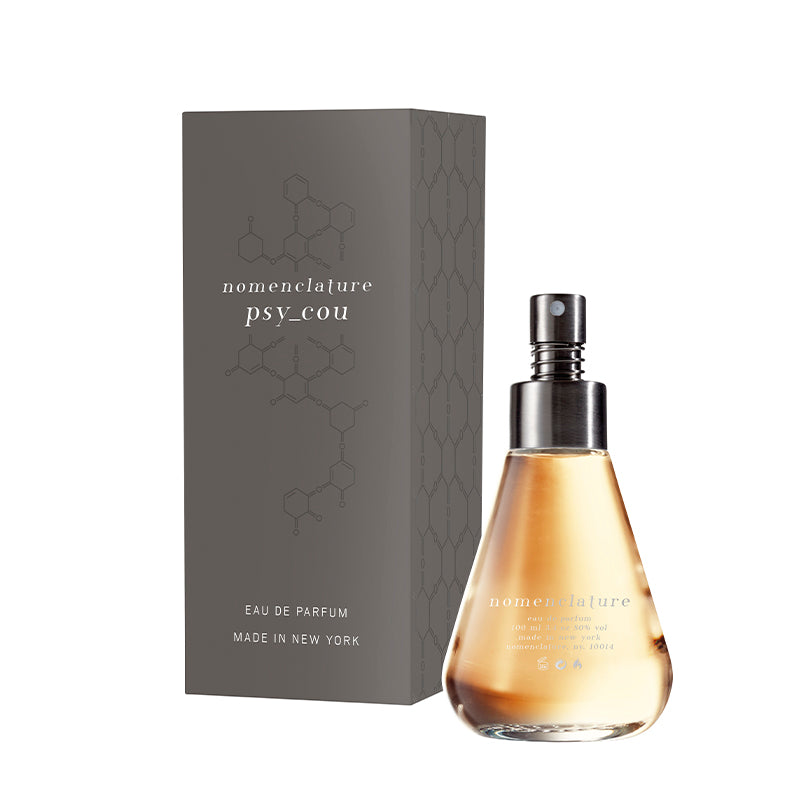 Psy_cou - Eau de Parfum
---
Sale price

$ 215.00
Regular price
(/)
Coumarin®
Call it the primal scream of perfumery. Coumarin was the very first molecule that allowed perfumers to cut loose from the past and venture into modern abstraction. First used in the groundbreaking 1882 Fougère Royale, this synthetic marvel ignited a new era of artistic expression. Named after kumarù, the word for the tonka bean tree in Tupi, an Amazonian language, coumarin is not only the primal source of modern perfumery, it is still a primary material in the fragrance industry.
THE SCENT: Primal Modernity
To rebirth coumarin and bring it back to its original modernity in psy_cou, perfumer Frank Voelkl had to cure it from its compulsive desire for sugar in order to let its deepest psyche break free. Rather than focusing on its almondy aroma, he drew on the molecule's true nature: the scent given off by fresh-mown hay. Cool, sparkling juniper berries and cardamom and creamy Palo Santo wood – used as incense in sacred Ecuadorian rituals – shed a ray of light on the bucolic bale. Then flamboyant saffron sets it ablaze, releasing burnt notes of coffee, incense and oud, unleashing psy_cou's darkest instincts. Like souls, perfumes are made of shadows and light.
OLFACTIVE NOTES
Coumarin®, cardamom SFE, juniper berries, coffee, incense, saffron, oud, palo santo
ADDITIONAL INFO
Created: 2019
Perfumer: Frank Voelkl
Unisex
ABOUT NOMENCLATURE
You may not know their names, but you've smelled them. In fact, you probably smell of them right now. Without them, your fragrance simply wouldn't exist.
While natural essences bask in the limelight, synthetics are the clandestine infiltrators that spark off fragrant revolutions. It was the discovery of coumarin that yielded the first modern perfume, Fougère Royale, in 1881. Aldehydes lent their abstract sheen to Chanel N°5. Ethyl-vanillin enhanced Shalimar's plush cleavage. Hedione® breathed its radiance into Eau Sauvage. And no contemporary scent could do without synthetic musk or the ubiquitous Iso E Super.
Whether they imitate nature, tease out its innermost secrets or veer off into botanically impossible smells, synthetics are the true building blocks of perfumery. Elegant solutions discovered by scientists, wafting from labs onto skin and into your nose.
Nomenclature celebrates design in perfume chemistry by showcasing today's most inspiring, exclusive molecules—so exclusive that some, known as "captives," are zealously guarded by fragrance companies.
Through a series of sheer and streamlined compositions, Nomenclature explores their complex facets and their potential for protagonism. Demonstrating that these man-made hybrids of poetry and science have a beauty all their own. The beauty of modernity.
Psy_cou - Eau de Parfum
Sale price

$ 215.00
Regular price
Choose options