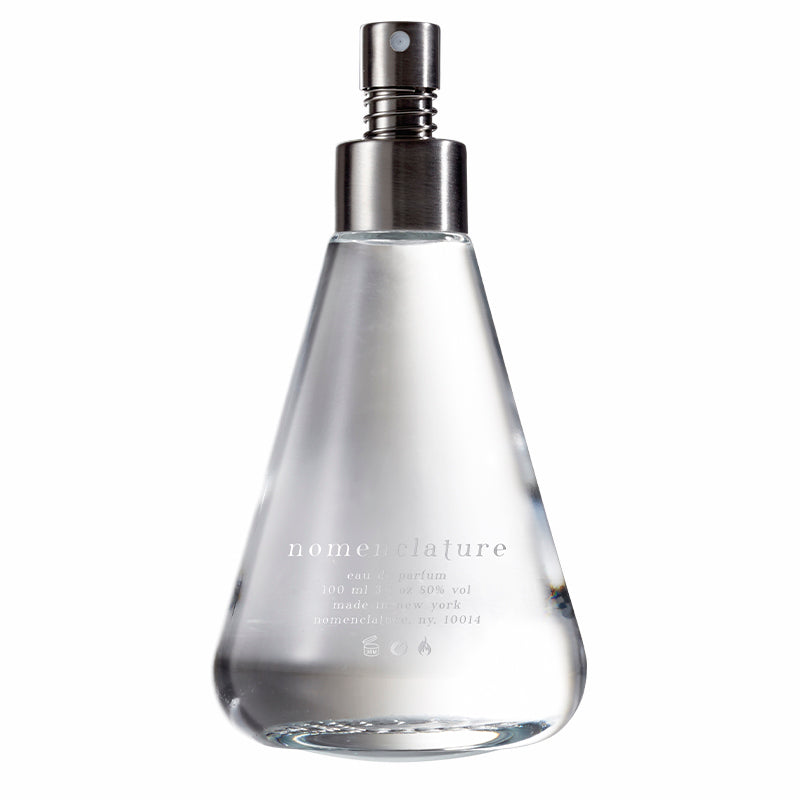 Adr_ett - Eau de Parfum
---
Sale price

$ 185.00
Regular price
(/)
Helvetolide®
Part of the latest generation of synthetic musks (the oldest one goes back to 1888), Helvetolide® is particularly valued for its delectable pear note, reminiscent of ambrette, a vegetal musk extracted from hibiscus seeds. It was patented in 1991 by the Swiss company Firmenich, hence its name, derived from Helvetia, the Latin term for Switzerland.
The scent: Zero Gravity Musk
Helvetolide® gives off a softly enveloping, long-lasting aura; an otherworldly feeling of stillness and weightlessness. Rather than using Helvetolide® in a "classic" way to enhance other notes, Frank Voelkl boosts its ethereal vibe in a futuristic composition that seems to conjure the scent of zero gravity.
A pink pepper comet brings out its fruitiness. Cool, metallic iris underlines its affinities with ambrette (which has an iris facet). A nebula of vanilla, tonka bean and ambergris underline its sensuousness. In German, adrett means "neat" or "dapper": in this spare, smartly trimmed scent, each element is essential – as it would be in outer space.
OLFACTIVE NOTES
Helvetolide® musk, pink pepper, iris, amber gris, vanilla, tonka bean.
ADDITIONAL INFO
Created: 2015
Perfumer: Frank Voelkl

Unisex
ABOUT NOMENCLATURE
You may not know their names, but you've smelled them. In fact, you probably smell of them right now. Without them, your fragrance simply wouldn't exist.
While natural essences bask in the limelight, synthetics are the clandestine infiltrators that spark off fragrant revolutions. It was the discovery of coumarin that yielded the first modern perfume, Fougère Royale, in 1881. Aldehydes lent their abstract sheen to Chanel N°5. Ethyl-vanillin enhanced Shalimar's plush cleavage. Hedione® breathed its radiance into Eau Sauvage. And no contemporary scent could do without synthetic musk or the ubiquitous Iso E Super.
Whether they imitate nature, tease out its innermost secrets or veer off into botanically impossible smells, synthetics are the true building blocks of perfumery. Elegant solutions discovered by scientists, wafting from labs onto skin and into your nose.
Nomenclature celebrates design in perfume chemistry by showcasing today's most inspiring, exclusive molecules—so exclusive that some, known as "captives," are zealously guarded by fragrance companies.
Through a series of sheer and streamlined compositions, Nomenclature explores their complex facets and their potential for protagonism. Demonstrating that these man-made hybrids of poetry and science have a beauty all their own. The beauty of modernity.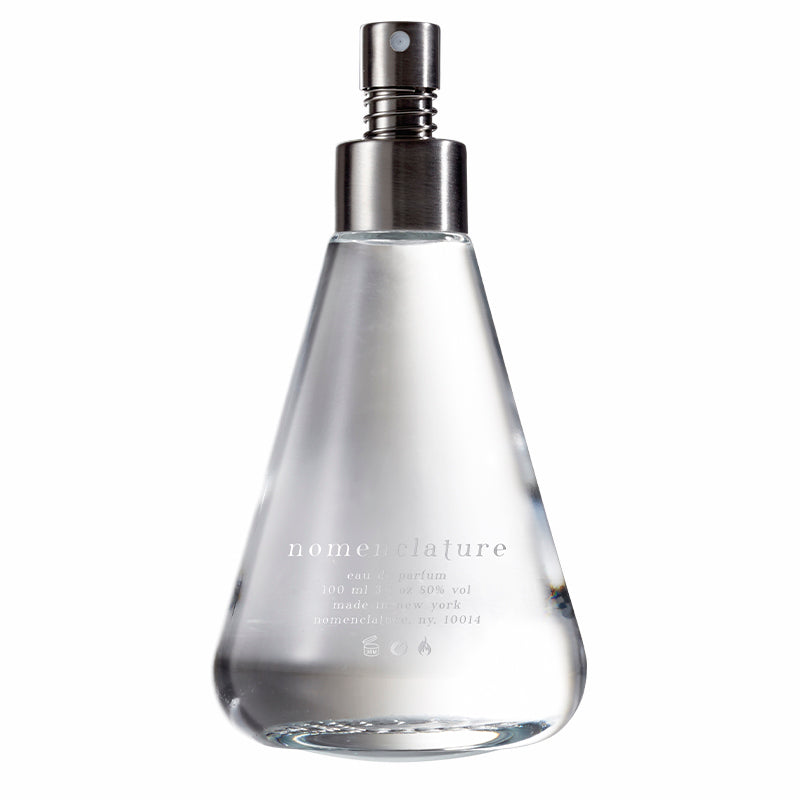 Adr_ett - Eau de Parfum
Sale price

$ 185.00
Regular price
Choose options