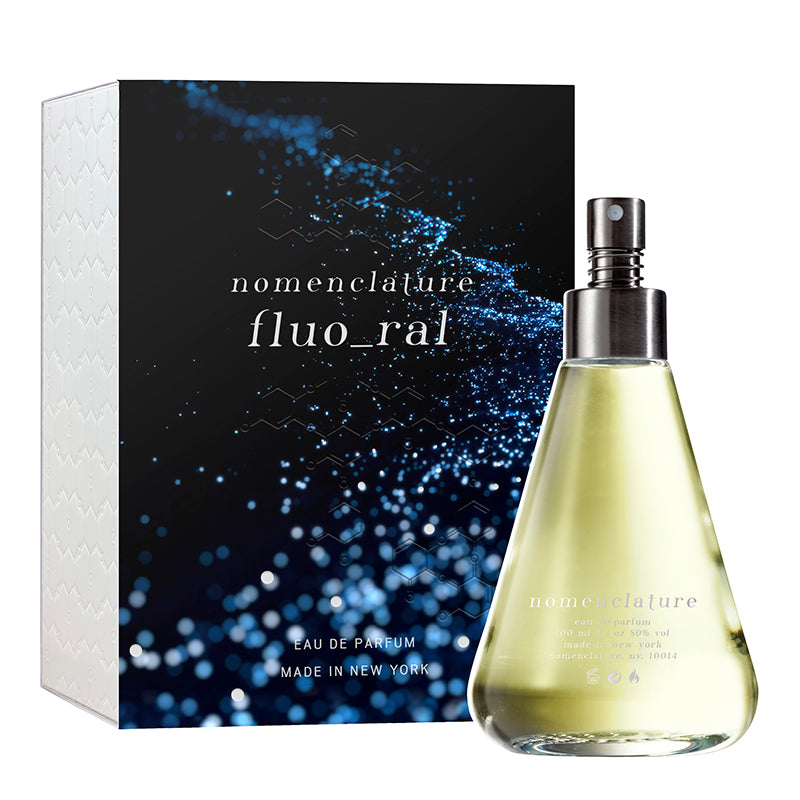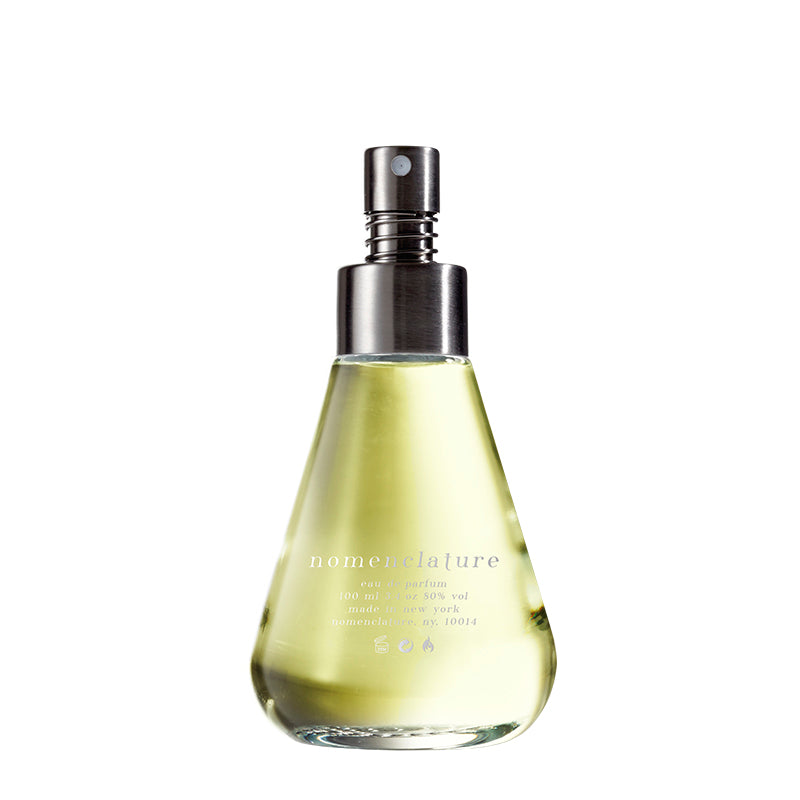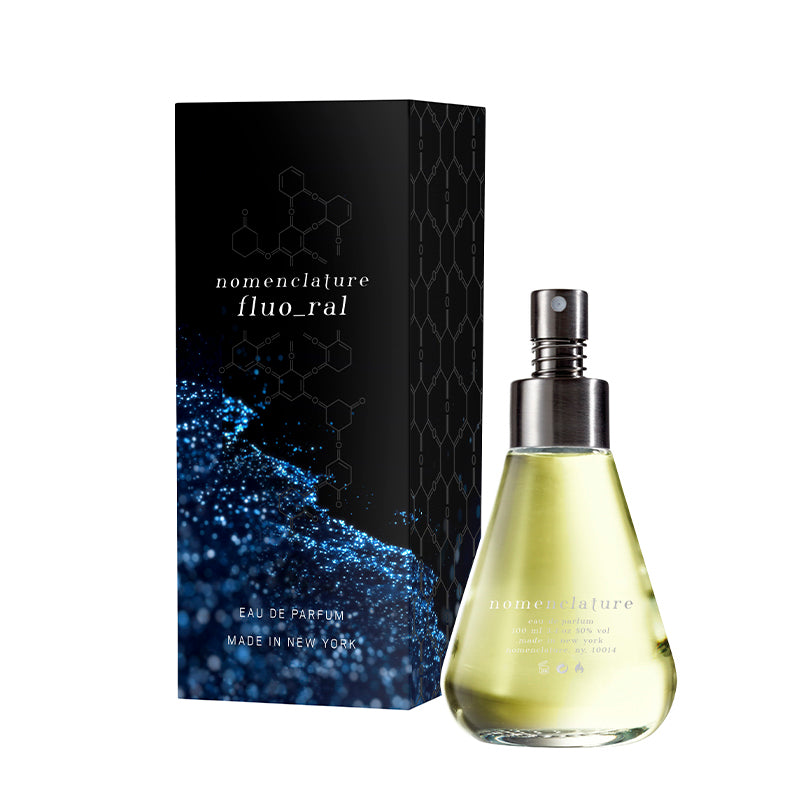 Fluo_ral - Eau de Parfum
---
Sale price

$ 215.00
Regular price

$ 0.00
(/)
The Scent: Glowing Bright in the Dark
In the 90s, Calone was used for clean, limpid aquatic scents. Here, Nathalie Feisthauer amps up its transparency by backlighting it with green notes so bright they veer on the fluorescent. Rhubarb, blackcurrant bud and tomato leaf add both the vegetal scents of a moonlit seaside jungle and the eerie glow of bioluminescent plankton edging indigo waves. Then she sets it off against the ink-black depths of Somalian incense, its metallic facets adding their cool gleam to the saline effects of Calone. In this powerfully contrasted and textured environment, the molecule evolves into a new olfactory life form. This is marine, but not as we know it.
The molecule: Calone®
Discovered by Pfizer chemists in 1965 doing research on tranquilizers, Calone turned out to be more efficient when inhaled. Its sea-spray, green and melon facets were so powerful that perfumers took over two decades to fully exploit the molecule. It went on to spawn the most iconic fragrance families of the 90s: aquatic fragrances. A victim of its success, Calone has been dormant for the past two decades. With fluo_ral, Nathalie Feisthauer introduces it into a radically different ecosystem.
OLFACTIVE NOTES
Calone®, rhubarb, rose, blackcurrant, tomato leaf, Somalian incense, cedarwood
ADDITIONAL INFO
Created: 2019
Perfumer: Nathalie Feisthauer
Unisex
ABOUT NOMENCLATURE
You may not know their names, but you've smelled them. In fact, you probably smell of them right now. Without them, your fragrance simply wouldn't exist.
While natural essences bask in the limelight, synthetics are the clandestine infiltrators that spark off fragrant revolutions. It was the discovery of coumarin that yielded the first modern perfume, Fougère Royale, in 1881. Aldehydes lent their abstract sheen to Chanel N°5. Ethyl-vanillin enhanced Shalimar's plush cleavage. Hedione® breathed its radiance into Eau Sauvage. And no contemporary scent could do without synthetic musk or the ubiquitous Iso E Super.
Whether they imitate nature, tease out its innermost secrets or veer off into botanically impossible smells, synthetics are the true building blocks of perfumery. Elegant solutions discovered by scientists, wafting from labs onto skin and into your nose.
Nomenclature celebrates design in perfume chemistry by showcasing today's most inspiring, exclusive molecules—so exclusive that some, known as "captives," are zealously guarded by fragrance companies.
Through a series of sheer and streamlined compositions, Nomenclature explores their complex facets and their potential for protagonism. Demonstrating that these man-made hybrids of poetry and science have a beauty all their own. The beauty of modernity.
Fluo_ral - Eau de Parfum
Sale price

$ 215.00
Regular price

$ 0.00
Choose options