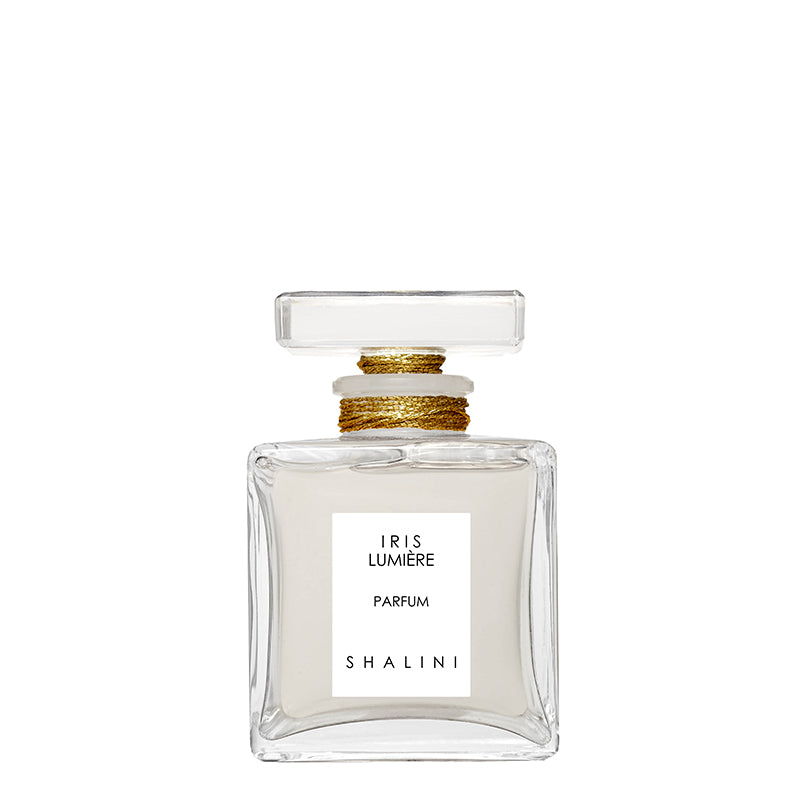 Iris Lumiére - Parfum
---
Sale price

$ 18.00
Regular price
(/)
Iris Lumière Parfum is the silver light of peace and acceptance. 
The moon shines upon the earth and lights everything in its path.  The night is cool and peaceful, a moment of respite for the world.
Iris Lumière is a luminous Parfum, like the moonlight bathing and caressing in a mysterious way. Meadows of Royal irises clothed in regal purpura-blue; rising above the moist soil reflecting the silvery moon - are luxurious gifts from the heavens. The King is in the field – calling His beloved - swaying in silvery breezes whispers of love and passion. 
The parfum is a lunar composition of luxurious Orris Absolut, Hyacinth Orientalis, French Muguet, Galbanum and Frankincense. 
Orris butter is the heart of Iris Lumière. It is extracted from the rhizome of the Iris root. Creating an exquisite woody, violet-like aroma of unearthly beauty and luxurious delicacy.  Rapturous. 
French Muguet's elegant sweet floral bell shape is borne in sprays during springtime bringing a sense of tender happiness and inspiration.
Hyacinth Orientalis creates a heady green soft note like crushed fresh leaves – deep and exhaultic.  Hyacinth promotes well-being.
Galbanum grows in the marshes of Iran – where the two rivers meet the sea.  It brings an earthy, green and fresh watery quality to the parfum. Verdure.
Frankincense, the purest of incense, lends a fresh balsamic, and woody note to the parfum.  It is a resin from the Boswellia tree that has been used since biblical times for prayer, clarification and healing.
Iris Lumière captures the energy of the "Full Moon".  Created by Master Perfumer Maurice Roucel.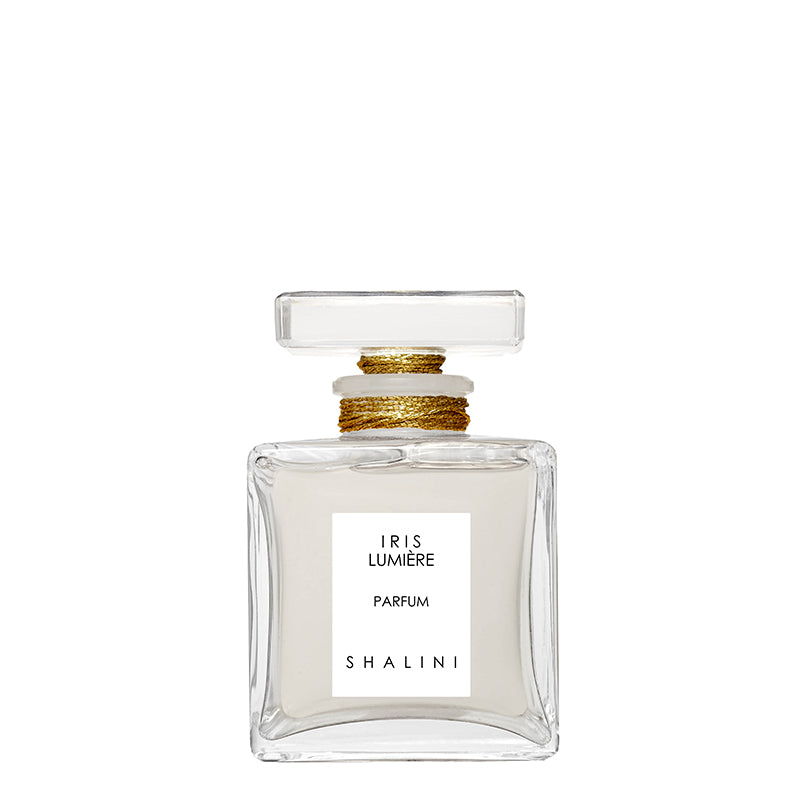 Iris Lumiére - Parfum
Sale price

$ 18.00
Regular price
Choose options