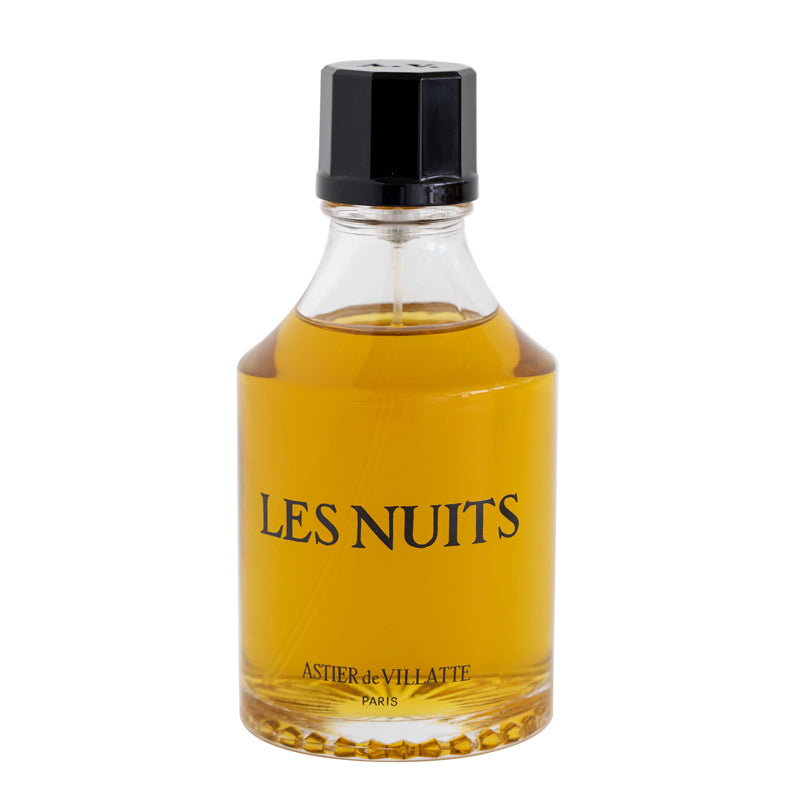 Les Nuits - Eau de Parfum
---
Sale price

$ 315.00
Regular price
(/)
Les Nuits
A hot summer's night in 1838 at the house in Nohant, the setting of those famous and decadent late-night parties where all of Paris's intellectuals and artists throng: Alfred de Musset, Franz Liszt, Marie d'Agoult, Honoré de Balzac, Gustave Flaubert, Eugène Delacroix. Inveterate night owls, George Sand and her lover of the time, Frédéric Chopin, stroll languorously through the fragrant gardens until dawn.
The air is embalmed by the opulent trail of the novelist's sumptuous perfume, whose formula, extracted from a small travel phial entrusted by Christiane Sand to the perfume historian Annick Le Guérer, is reproduced today by Dominique Ropion: a unique scent of heady Turkish damascena, the noblest and most luxurious of all roses.
To this is combined, reinforcing its seductive powers, earthy, woody, highly sensual patchouli, as well as the refined, powdery notes of iris, floral and heady ylang ylang, and vetiver, that smoky, leathery essence with a fiery temperament.
Le Parfums Historiques: These perfumes are the result of a meeting between Ivan Pericoli and Benoît Astier de Villatte, the creators of Astier de Villatte, Dominique Ropion, perfumer, and Annick Le Guérer, perfume historian, anthropologist and researcher. All of them driven by the same passion: to restore the prestige of three mythical and magnificent fragrances — Le Dieu bleu (Egyptian kyphi), Artaban (the Roman "royal perfume"), Les Nuits (the perfume of George Sand) — by reconstituting as closely as possible the formulas of the time according to the regulations of today's perfumery.
Star perfumer at IFF, Dominique Ropion pulled out all the stops in the reconstitution of these three formulas, a perilous exercise considering their richness and complexity. His close collaboration of more than twenty years with Annick Le Guérer was the starting point of the project. The historian provided him with precise documents for the first two perfumes, right down to recipes and the proportions of each ingredient, as well as dregs from the bottom of a travel phial of George Sand's perfume, entrusted by one of her descendants, Christiane Sand. Ingredients which no longer complied with and are prohibited by current perfumery standards had to be adapted or replaced with substitutes. State-of-the-art technology and innovation made this artistic and technical challenge possible. 

These three fragrances were produced at the Atelier du Parfumeur in Grasse using 100% natural raw materials, essences and concretes, as well as new aromas.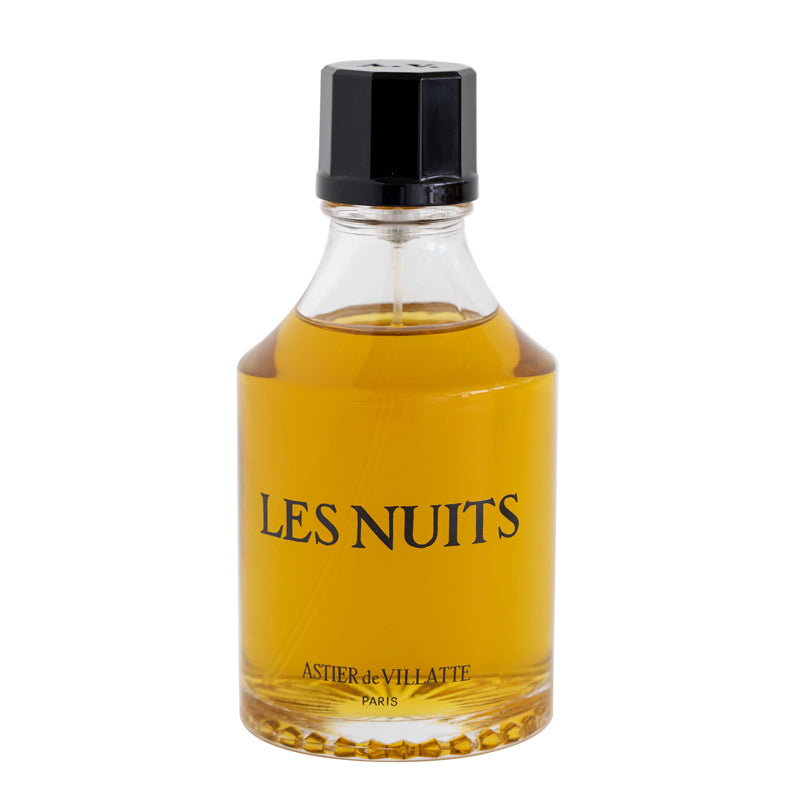 Les Nuits - Eau de Parfum
Sale price

$ 315.00
Regular price
Choose options