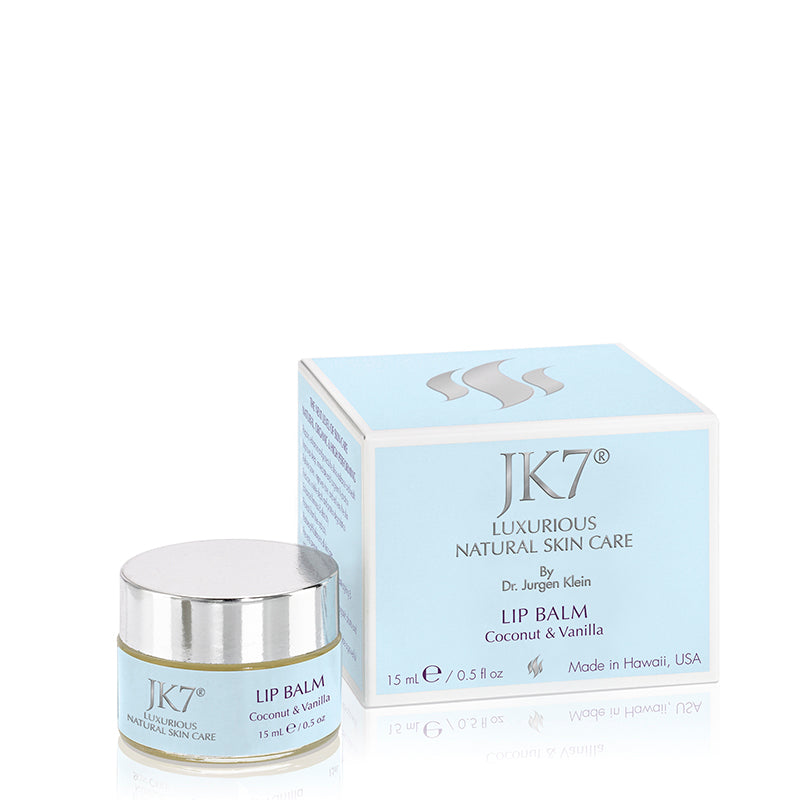 Lip Balm
---
Sale price

$ 145.00
Regular price
(/)
Having chapped lips can be an unpleasant experience. In order to ensure healthy lips, use the JK7® Lip Balm, an outstanding product to moisturize, protect and nurture your lips.
Chamomile, Vanilla, and Rose Oil combined with Beeswax, Shea Butter, Vitamin A and E prevent the lips from cracking and drying, especially in harsh weather conditions.
Protects efficiently against free radicals. It can also be used to remove sticky eye make-up before applying your JK7® Eye & Face Make-up Remover.
 15ml / 0.5oz
JK7® is and will always be unmatched because of its unique qualities:
Highest quality available: JK7 utilizes only the absolute highest quality, natural ingredients which set it apart from other products on the market.  Natural organic raw materials priced up to US$55,000 per kg/liter. 
Extracts: The JK7 Signature Extracts are derived from ingredients such as Pomegranate and Mangosteen rind, Licorice Root, Reishi-Mushroom, Barley and Oats.  These unique extracts created by Dr. Klein can only by found in JK7. 
Herbs: The extracts are produced using a process known as Spagyric Extraction.  Thus creating the desired elements, rich in the life force of each plant, enhancing & enabling maximum benefit for the user's skin and overall health. 
Scientifically proven results: The research team led by Professor Wei Zhang at Flinders University School of Medicine in Australia, confirms the scientifically proven results of JK7.
Under the direction of Dr. Jurgen Klein, consumers, wholesalers and retailers can be sure that the quality of the end product will by far exceed that of any other brand in the industry. During his involvement with Jurlique, Dr. Klein established a standard that surpassed the one set by the TGA government regulations. Once again, Dr. Klein is taking skin care quality to the next level by offering trustworthy, organic, natural products which are safe for both the skin and the environment. Most of the products' basic ingredients (herbs and oils) carry the USDA certified organic label.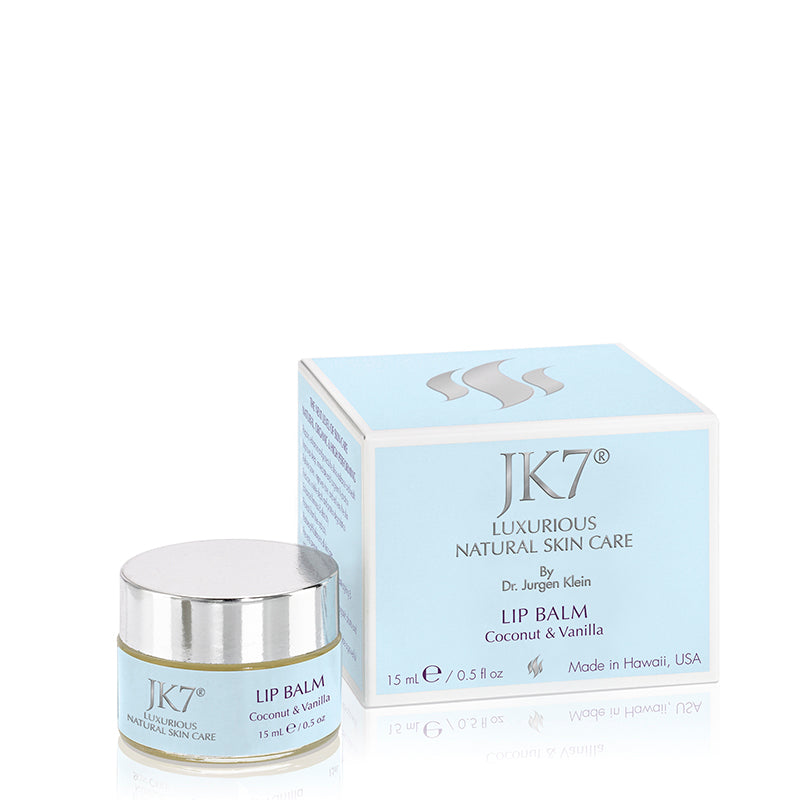 Lip Balm
Sale price

$ 145.00
Regular price
Choose options