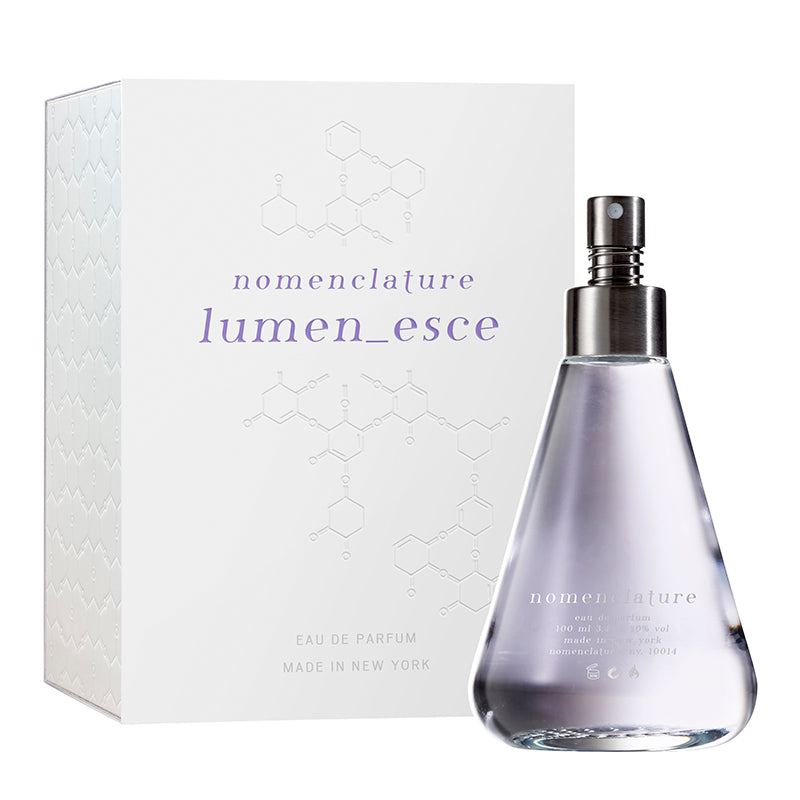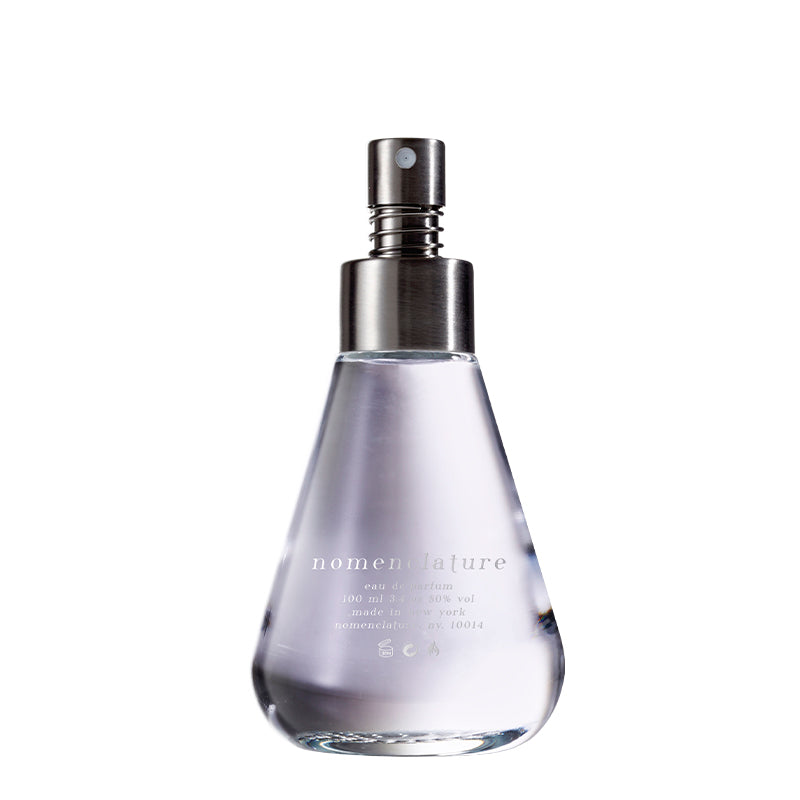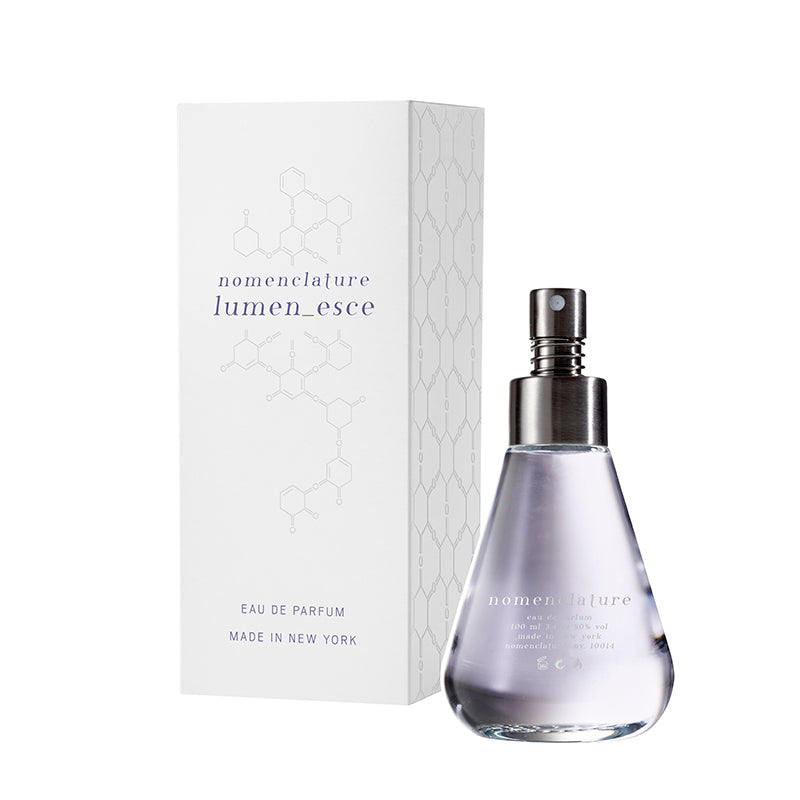 Lumen_esce - Eau de Parfum
---
Sale price

$ 185.00
Regular price
(/)
Violettyne®
Capturing the scent of violets in a lab was one of the earliest triumphs of fragrance chemistry and ever since, ionones have been a pillar of perfumery. 
Violettyne® is the 21st century's answer to their wistful, powdery fragrance: a preternaturally bright violet with a metallic vibration, edged in fluorescent green. Patented in 2000 by Firmenich, the cutting-edge captive molecule turns scent into light with lumen_esce.
THE SCENT: Electric Violet
It is the color of majesty and mysticism. Of mystery and magic. Of inspiration and harmony... Associated for millennia with the most elevated states, violet is also the highest frequency of visible light. In lumen_esce*, Frank Voelkl plays on both meanings of the word, expressing the color's radiance by exploring the full spectrum of the flower's scent. Boosted by a cool-as-cucumber essence of violet leaves, the sizzling Violettyne® shoots high-voltage current from bloom to roots. Petals aquiver, the flower scatters scented powder on a springtime posy (freesia, jasmine, iris and rose). Patchouli Prisma, a high-tech natural ingredient distilled and reassembled to enhance its woody warmth, sheds black light on the radiant bouquet.
*Named after the lumen, the unit of measurement of light.
OLFACTIVE NOTES
Violettyne®, violet leaves, freesia, jasmine sambac, Bulgarian rose, bergamot, patchouli prisma
ADDITIONAL INFO
Created: 2016
Perfumer: Frank Voelkl
Unisex
ABOUT NOMENCLATURE
You may not know their names, but you've smelled them. In fact, you probably smell of them right now. Without them, your fragrance simply wouldn't exist.
While natural essences bask in the limelight, synthetics are the clandestine infiltrators that spark off fragrant revolutions. It was the discovery of coumarin that yielded the first modern perfume, Fougère Royale, in 1881. Aldehydes lent their abstract sheen to Chanel N°5. Ethyl-vanillin enhanced Shalimar's plush cleavage. Hedione® breathed its radiance into Eau Sauvage. And no contemporary scent could do without synthetic musk or the ubiquitous Iso E Super.
Whether they imitate nature, tease out its innermost secrets or veer off into botanically impossible smells, synthetics are the true building blocks of perfumery. Elegant solutions discovered by scientists, wafting from labs onto skin and into your nose.
Nomenclature celebrates design in perfume chemistry by showcasing today's most inspiring, exclusive molecules—so exclusive that some, known as "captives," are zealously guarded by fragrance companies.
Through a series of sheer and streamlined compositions, Nomenclature explores their complex facets and their potential for protagonism. Demonstrating that these man-made hybrids of poetry and science have a beauty all their own. The beauty of modernity.
Lumen_esce - Eau de Parfum
Sale price

$ 185.00
Regular price
Choose options