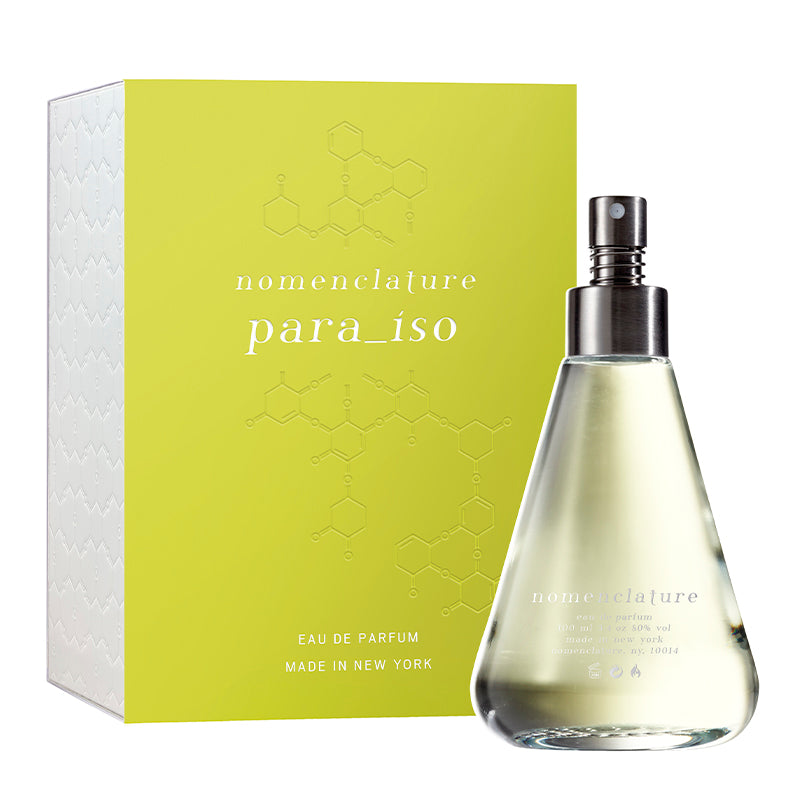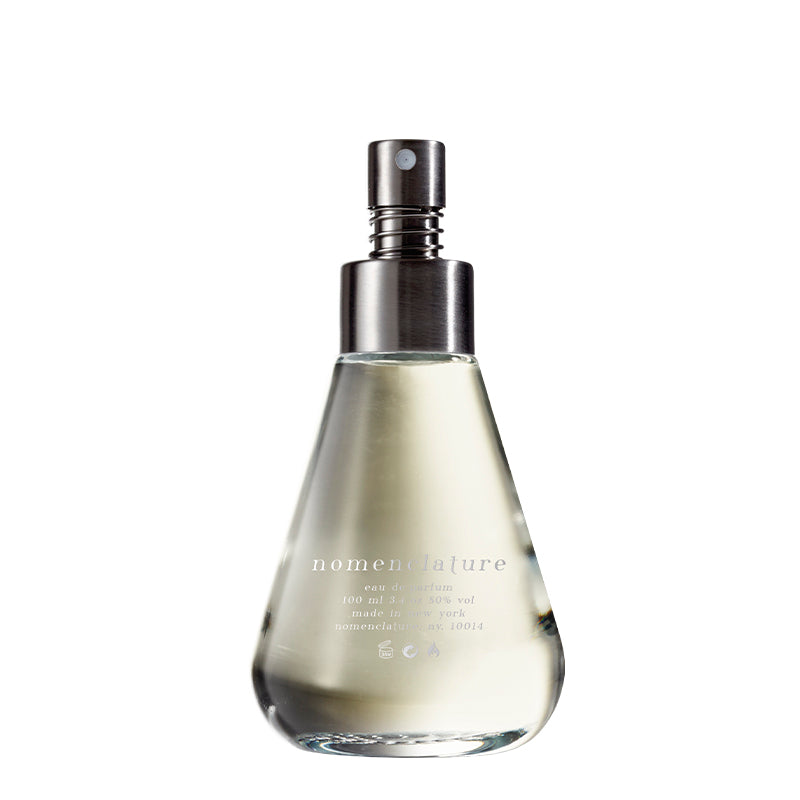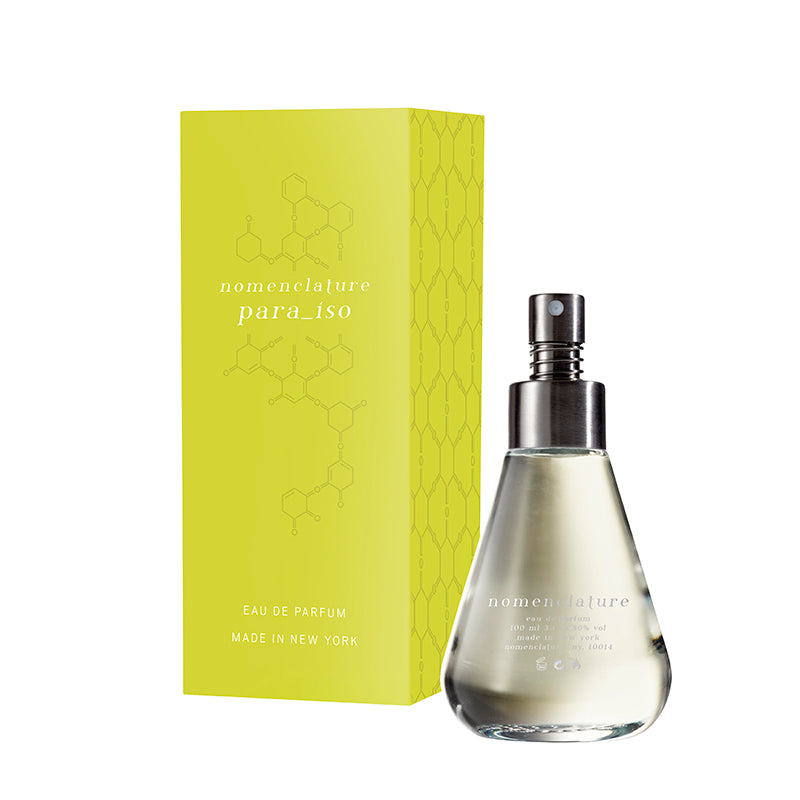 Para_iso - Eau de Parfum
---
Sale price

$ 215.00
Regular price
(/)
The molecule:  Quincester®
Eve's fruit of temptation may not have been an apple, but a quince. For the ancient Greeks, it was a symbol of love, dedicated to the goddess Aphrodite. The effusive Quincester®, a captive molecule developed by Firmenich, conveys  the heavenly tartness of the pear-like quince.  "It's crisp, lively, so radiant it's almost fluorescent!" says Frank Voelkl, who admits it was love at first sniff for him.
THE SCENT: In Search of Paradise
In para_íso, the radiant Quincester®, guides you "In Search Of" or ISO, the ubiquitous acronym. Cutting through a maze of green vines, the laser-sharp molecule reveals a vibrant oasis of green, floral, fruity and woody notes. Iris, jasmine sambac and a full-bodied, almost coconutty muguet note, the captive Lilyflore®, nestle the tart, juicy fruit in their dewy petals. White Tea Nature Print, a vividly realistic reproduction of the floral-scented beverage, introduces luminous cedarwood. A mirror-like waterfall reflects the light of this bright composition.
The search is over: para_íso is your smile as you bite into the forbidden fruit.
OLFACTIVE NOTES
Quincester®, Lilyflore®, muguet, white tea NP, jasmine, iris, cedarwood
ADDITIONAL INFO
Created: 2018
Perfumer: Frank Voelkl
Unisex
ABOUT NOMENCLATURE
You may not know their names, but you've smelled them. In fact, you probably smell of them right now. Without them, your fragrance simply wouldn't exist.
While natural essences bask in the limelight, synthetics are the clandestine infiltrators that spark off fragrant revolutions. It was the discovery of coumarin that yielded the first modern perfume, Fougère Royale, in 1881. Aldehydes lent their abstract sheen to Chanel N°5. Ethyl-vanillin enhanced Shalimar's plush cleavage. Hedione® breathed its radiance into Eau Sauvage. And no contemporary scent could do without synthetic musk or the ubiquitous Iso E Super.
Whether they imitate nature, tease out its innermost secrets or veer off into botanically impossible smells, synthetics are the true building blocks of perfumery. Elegant solutions discovered by scientists, wafting from labs onto skin and into your nose.
Nomenclature celebrates design in perfume chemistry by showcasing today's most inspiring, exclusive molecules—so exclusive that some, known as "captives," are zealously guarded by fragrance companies.
Through a series of sheer and streamlined compositions, Nomenclature explores their complex facets and their potential for protagonism. Demonstrating that these man-made hybrids of poetry and science have a beauty all their own. The beauty of modernity.
Para_iso - Eau de Parfum
Sale price

$ 215.00
Regular price
Choose options