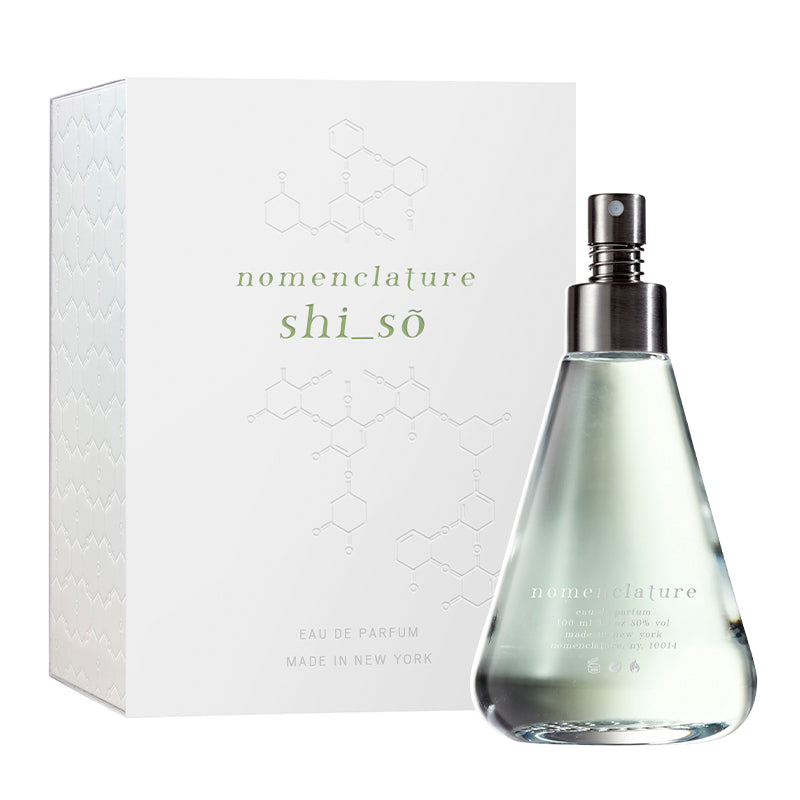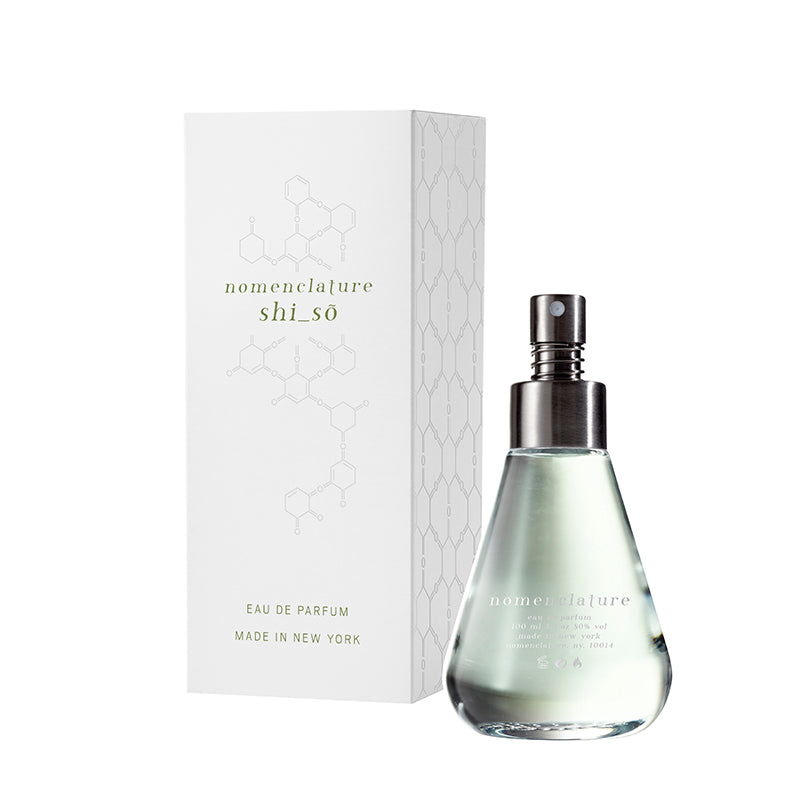 Shi_so - Eau de Parfum
---
Sale price

$ 185.00
Regular price
(/)
Glycolierral®
Though fragrance chemistry can't yet say "green" in quite as many ways as Nature, today its variegated palette goes far beyond "grass" or "Granny Smith". Thus, Givaudan's herbaceous Glycolierral® captures the cool scent of a crushed ivy leaf – hence the name given by Givaudan to the molecule, from the French word for "ivy", lierre.
THE SCENT: Thinking Green
Say it with a long "o" – Shisõ – and in Japanese, it means "modern thought". With a short "o", it trips over the tongue with the uniquely complex flavor of the shiso leaf. An iconic herb in Japanese cuisine, shiso is seldom featured in fragrance. But its smell – a blend of mint, basil and cumin with a metallic flash -- has long fascinated Bertrand Duchaufour. In shi_sõ, he spins it into an arrestingly modern take on a classic genre, the eau de Cologne, replacing citrus with a kaleidoscope of green notes. The zesty bite of cardamom. A sprig of cool spearmint. Lemony verbena. Raspy blackcurrant. Soapy almondy anise. Tart rhubarb. Glycolierral® wraps the bracing blend in a sweet, milky, sap-laden effect.
OLFACTIVE NOTES
Glycolierral®, shiso, ivy leaf, cardamom, spearmint, verbena, blackcurrant
ADDITIONAL INFO
Created: 2017
Perfumer: Betrand Duchaufour
Unisex
ABOUT NOMENCLATURE
You may not know their names, but you've smelled them. In fact, you probably smell of them right now. Without them, your fragrance simply wouldn't exist.
While natural essences bask in the limelight, synthetics are the clandestine infiltrators that spark off fragrant revolutions. It was the discovery of coumarin that yielded the first modern perfume, Fougère Royale, in 1881. Aldehydes lent their abstract sheen to Chanel N°5. Ethyl-vanillin enhanced Shalimar's plush cleavage. Hedione® breathed its radiance into Eau Sauvage. And no contemporary scent could do without synthetic musk or the ubiquitous Iso E Super.
Whether they imitate nature, tease out its innermost secrets or veer off into botanically impossible smells, synthetics are the true building blocks of perfumery. Elegant solutions discovered by scientists, wafting from labs onto skin and into your nose.
Nomenclature celebrates design in perfume chemistry by showcasing today's most inspiring, exclusive molecules—so exclusive that some, known as "captives," are zealously guarded by fragrance companies.
Through a series of sheer and streamlined compositions, Nomenclature explores their complex facets and their potential for protagonism. Demonstrating that these man-made hybrids of poetry and science have a beauty all their own. The beauty of modernity.
Shi_so - Eau de Parfum
Sale price

$ 185.00
Regular price
Choose options